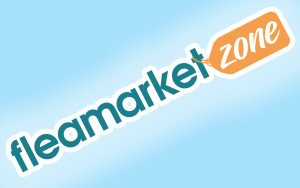 [Bethel, CT, February 7th] FleaMarketZone.com is the largest and most complete flea market and swap meet directory in the USA, and Sumner Communications has designed a new and improved website for better user experience. The new site puts a focus on the flea market directory and allows for more search options, as well as the ability to easily message the market directly without having to leave the website.
Now fully mobile enabled, FleaMarketZone.com allows you to search from over 1,000 different flea markets and find their location, contact information, and website. The new market search allows you to find flea markets by state, keyword, and zip code. You will even be provided with Google Maps directions to the flea market. Whether you're a shopper who's looking for a new market to check out, or a vendor looking for a new place to sell, FleaMarketZone.com can help you find a market to suit your needs.
"All of us here at Sumner Communications are thrilled that we have taken the next leap forward in leading the flea market and swap meet industry both online and in print," Scott Sumner, CEO of Sumner Communications, said. "The new FleaMarketZone.com represents cutting-edge technology to help markets grow and their vendors succeed. Our 31 years of prominence gives shoppers, vendors and markets the opportunity to continue to thrive in the 21st century."
Not only has the website updated their directory features, but it will also have new site sections exclusively for vendors and market owners. These 24/7 features will offer supplier information, flea market and swap meet news, business tips, and more, all in one place. Market owners also have the ability to add your market to the directory, distribute the Merchandiser Magazine, submit news and events, and even have your market featured in the magazine.
"Ten years ago, FleaMarketZone.com launched with a mission to become the top online resource for the flea market and swap meet industry," Jeff Dwight, Publisher of The Merchandiser Magazines, said. "Now we take it to the next level with new state of the art services for flea market enthusiasts to meet their needs whether they be shoppers, vendors, or market owners. We hope all users enjoy using FleaMarketZone.com in its most robust version to date."
For vendors and markets interested in receiving weekly email updates on the latest industry news, simply sign up on the website at www.fleamarketzone.com.
About Sumner Communications
FleaMarketZone.com is a division of Sumner Communications. Sumner Communications has been serving the wholesale merchandise industry for more than 30 years. With its library of monthly magazines and powerful websites, Sumner is the leading publisher and web platform for the independent retail trade.