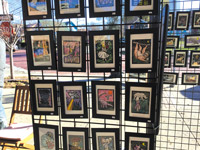 The Sunday Artisan Market in Ann Arbor, MI, officially opened their doors for their 2020 season on April 5th, marking their 29th year in business. Open every Sunday from April through December, guests can find all sorts of original, handmade work by more than 30 artists and fine craftsmen. With so many things to do in the surrounding area, you can make a whole day of it or just spend a few hours shopping around.
The Sunday Artisan Market's Third Annual Flower Day is a special event taking place on May 24th from 10am – 4pm. The market will be open an hour earlier than usual for this day, where growers from the Ann Arbor Farmers Market will share the market aisles with the Sunday Artisan Market's vendors.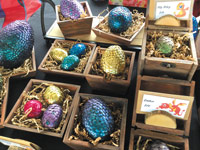 The event will have delicious food trucks, live music, backyard bee-keeping tips, gardening how-to advice from master gardeners, and fun activities for the kids. And don't forget shopping around the artisan's market for unique, handmade arts and crafts! Guests also have the option of entering a free drawing to win an artisan's handmade creations. Simply register for free at the Info table from 11am – 4pm.
For many visitors, The Sunday Artisan Market is a Sunday destination, part of a full day's entertainment within easy walking distance.  Enjoy breakfast, lunch, or dinner at one of the neighborhood restaurants, specialty shopping at Kerrytown Shops, gourmet coffee, tea and goodies at Sweetwaters cafe, and a stroll through the historic Kerrytown District.
The Sunday Artisan Market
Every Sunday from 11am – 4pm
Ann Arbor Farmers' Market Pavilion
315 Detroit St.
Ann Arbor, Michigan 48104
sundayartisanmarket.org