Meeting Santa Claus, seeing all the beautiful lights and decorations, and holiday shopping are some of the best parts about holiday markets. Most markets will have specified event dates where guests can enjoy even more holiday cheer than normal, and we've got all the details. So get ready to sip on some hot cocoa while shopping around at one of The Merchandiser's top five holiday markets this season: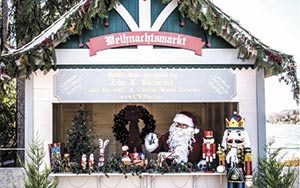 Lake Mohawk German Christmas Market. Held in Lake Mohawk, New Jersey, this entertainment-filled market takes place on Saturday, December 7th and Sunday, December 8th. There are all sorts of events planned during this gathering, including performances from the Garden State International Folk Dancers, No Strings A 'Cappella, Skylands Dulcimer String Band and many others. The best part about the market is that 100 percent of the proceeds go to local charities. Brought to life in 2001 by a group of volunteers desiring to raise funds for local charities, the market is now recognized as the largest annual Christmas Market in the State of New Jersey and the only German Christmas Market in the USA whose sole mission is to donate back into the community. For more information, visit their website at www.lakemohawkgermanchristmasmarket.com.
Lake Mohawk Country Club
21 The Boardwalk
Sparta, NJ 07871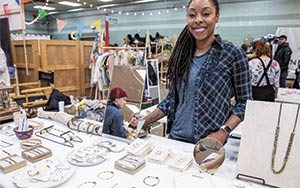 Porter Flea's Holiday Market. Held in Nashville, Tennessee, this market features curated modern handmade goods from the region's most talented designers. Porter Flea is Nashville's definitive pop-up event. The market will take place on December 13th and 14th. Friday, December 13th, is their special preview night, and tickets can be purchased on their website at www.porterflea.com. Saturday, December 14th, is free general admission. The Nashville Fairgrounds has a brand new building, so the entire event is indoors and heated to keep guests warm as they shop around. There will be more than 200 designers and artisans showing their wares, which is the market's largest line-up of vendors, so you aren't going to want to miss this event.
The Nashville Fairgrounds
625 Smith Avenue
Nashville, TN 37203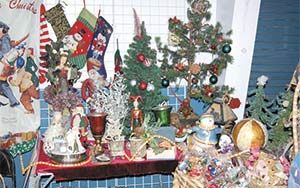 Magic of Santa Craft Faire. Held in Reno, Nevada on December 14th and 15th, this magical event is the 40th anniversary of Reno's favorite arts and crafts fair. Guests can look through arts and crafts from over 80 different crafters. Support local and small family-owned businesses and find beautiful hand made items from tole painted snowmen, beautiful doll clothes, fine wood work and handcrafts for yourself and the ones you love. Enjoy two fabulous days of shopping for only $4,  and children under 12 are free. The parking is free and the market will take $1 off your admission if you bring a can of food for donation. For more information, visit their website at tannersreno.com/santa.
Reno Sparks Convention Center
4590 S. Virginia
St. Reno, NV 89502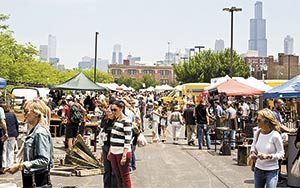 Randolph Holiday Market Magic. Held in Chicago, Illinois, Randolph Street Market celebrates the most wonderful time of the year with a festival focusing on all things Kwanza, Hanukkah, Christmas, and New Years. Guests can find the most unusual and stylishly crafted mix of vintage and modern decorative objects, housewares, fashion for men, women, children, art, hostess gifts and more from 125 vendors. Enjoy the market bar for a bloody mary, beer, wine or champagne and find fun local eateries. Join family and friends for the Windy City's most beloved holiday shopping tradition, taking place on December 14th and 15th. For more information, visit the website at www.randolphstreetmarket.com.
1341 W Randolph St.
Chicago, IL 60607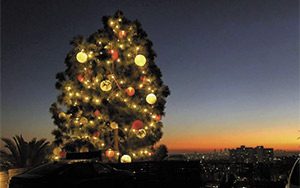 The Winter Bazaar Holiday Night Market. Held in Los Angeles, California, this holiday craft fair and night market features a festival of lights, live music, food, seasonal cocktails, unique gift ideas, Santa photos, gift wrapping station, and much more for guests of all ages. Hosted by the Hollywood Night Market, this event takes place every Thursday from November 14th through December 19th from 5pm to 10pm. The Winter Bazaar is an inclusive holiday event that celebrates all people, and all traditions, while having a little fun doing it. 'Tis the season to come together! For more information, visit their website at www.hollywoodnightmarket.com.
Yamashiro Restaurant
1999 N. Sycamore Ave.
Los Angeles, CA 90068