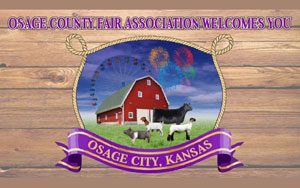 Featuring four whole days of live music, games, delicious food, and more, the Osage County Fair in Osage City, Kansas, is going to be a fun weekend in the sun for all those looking to get out of the house and enjoy the summer. The event will be held on July 8-11, 2020.
On Thursday, July 9 at 7pm, the Osage County Fair will host a talent show, brought to everyone by the Lions Club and Harmon Family. There will also be food stands, hatchet throw from 5pm – 10pm, and a "Blue Ribbon Pie Baking Contest" at 6:30pm. Thursday will be filled with fun for all ages, so bring the whole family out.
On Friday, July 10 at 8pm, there will be a Demolition Derby. There will also be an Osage County Fair Parade, hosted by the Osage City Chamber of Commerce. Saturday, July 11 will consist of a 4-H Round Robin Showmanship at 9am, Bingo from 4pm – 8pm, live entertainment from the Brickhorse Band at 9pm, and a fireworks display at 10pm to end the fun-filled day.
Osage County Fair in 2019 was a huge hit, so come on by with the whole family and have some good Osage County fun! For more information and vendor pricing, visit their website at www.osagecountyfair.org.
Osage County Fair
July 8-11, 2020
307 S 1st Street
Osage City, KS 66523
Tel.: 785-213-0710