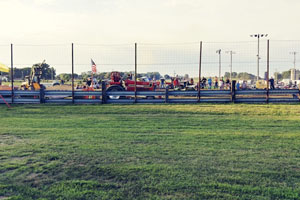 Now that spring has officially sprung, flea markets and swap meets are popping up like wildflowers. One of Iowa's largest flea markets, antique, and collectible shows is back in town for Sunday, April 24 and will feature over 150 vendors selling all things antiques, collectibles, and vintage treasures. 
The Spring Flea Market, Antique & Collectibles Show was previously held at the Jackson County Fairgrounds in Maquoketa, Iowa for the past 37 years. Now, the event has been permanently moved to the Clinton County Fairgrounds in DeWitt, Iowa. If you are a collector, antique dealer, or simply a nostalgia seeker or bargain hunter, this is one show not to be missed. Along with endless shopping opportunities, there will also be food trucks, including Chuckie's Tenderloins, on the site. Lucas Sanor, an award-winning professional saxophone player from Illinois, will also provide musical entertainment throughout the day. 
Show hours are from 8:30am – 3:30pm. Admission is $4 per person, and children 10 and under are free. For a $10 admission, early-bird shoppers can get a head start on all of the best bargains between 6:30 and 8:30am. For more information on the show, call Callahan Enterprises, LLC at 319-462-0135. 
Spring Flea Market, Antique & Collectibles Show
Sunday, April 24 from 8:30am – 3:30pm
The Clinton County Fairgrounds
328 East 8th Street, DeWitt, IA 52742