Fashionistas and social media influencers are utilizing more vintage and retro apparel and accessories when posting pictures online. Not only are they more likely to have unique, one-of-a-kind pieces, but it's also incredibly cheap to get fresh styles from vintage resources.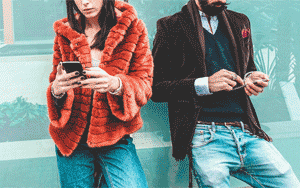 This is where flea markets and vintage shops come in handy — finding new and stylish looks at a fraction of the price. Even though any flea market can house these unique finds, there are some U.S. cities that are a hot spot for finding the perfect items to complete any outfit. Whether you're a blogger looking for a new outfit or a vendor just dying to share your love of vintage with customers, here is a list of some of the most popular cities for all things vintage and retro:
Austin, Texas
A hotbed of creativity with plenty of places to work hard and play hard, the Texas capital is a playground for bright young things. From cowboy boots and classic western styles to more rustic and modern pieces, Austin has a good mix of vintage and retro to create a whole new look or complete one. Some good flea markets to check out in the area include Austin Country Flea Market, one of the oldest and largest flea markets in the Central Texas area, Austin Flea, City-Wide Garage Sale and Marketplace Austin.
Southern California
Surrounded by top celebrities, fashion moguls, and headstrong consumers ready to try something new, there are tons of Southern California cities that are great for vintage shopping. Joybird rates Riverside as the top city for thrifting, based on the combination of access to secondhand goods, affordability, and high-quality stores. Los Angeles is also a hotspot as well as San Francisco, Sacramento, San Diego and San Jose. These cities are also home to some top notch flea markets, including the Rose Bowl and San Jose flea markets.
Des Moines, Iowa
Des Moines anchors the easternmost point of the Iowa Antiques Trail, a strip with some of the best antique and vintage stores in the state. Collectors and retro-lovers alike can spend a week visiting all of the shops along this trail. Some well-known antique stores to stop in along the way include Antique Archeology, Smokehouse Square Antiques, Amazing Grace Antiques & Gifts and The Brass Armadillo Antique Mall.
Micanopy, Florida
This town is great for antiquers because they can take advantage of all the great treasures passed on by Florida retirees. It's got that small-town charm and borders the gorgeous Tuscawilla Preserve, so make a weekend out of it and go sight-seeing when you need a break from all that shopping. Outreach Thrift offers lower-than-usual vintage prices if you're looking to score a bargain, while Winters Past has a beautifully curated selection of vintage clothes, jewelry, and accessories. Snag a cute outfit and snap a cute pic in these Instagram-worthy surroundings.
Portland, Maine
Not only is Portland a popular tourist destination with plenty of small and locally owned antique shops, it's also filled with museums and other historical buildings to meander through while visiting the area. Beautifully placed right up against the water, Portland holds a myriad of photo opportunities. Make sure to stop by Allen & Walker Antiques and Portland Architectural Salvage, which offers an interesting eclectic variety of antique hardware and building materials.