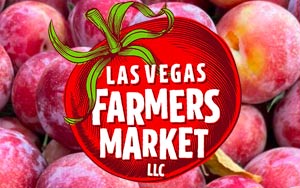 The Las Vegas Farmers Markets help to bring the community together one market at a time. With six different locations throughout the city, there are many opportunities for vendors to sell their fresh produce and for consumers to shop for delicious foods.
The Las Vegas Farmers Markets' mission is to grow, nourish, and inspire the community by making sure residents have access to high quality and nutritious produce. They also aim to help small businesses prosper by having a marketplace to sell their products and encourage the community to shop local. Their six different locations include Bruce Trent Park, Water Street, Sky Canyon, Henderson Pavilion, Downtown Summerlin, and Southern Highlands. Each market has their own open times, which can be found on the Las Vegas Farmers Markets' website at www.lasvegasfarmersmarket.com.
Each market location is free to get into for shoppers, and pets are welcomed at outdoor sites. If you are interested in selling at any of the Las Vegas Farmers Markets, they accept the sale of any merchandise that has been handcrafted, homemade, or home grown. Most markets cost only $35 to rent a space, which includes a 10 x 10 space with a white canopy. The vendor application can be found on their website under the 'Vendors' tab.
Las Vegas Farmers Market
Las Vegas, NV
www.lasvegasfarmersmarket.com