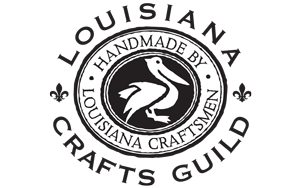 COVID-19 may be cancelling a lot of markets, but it won't stop this open-air crafts fair! The Arts Market New Orleans is a free monthly marketplace filled with artwork made by New Orleans and Gulf Coast artists. There's always something new to add to your collection.
The Arts Market New Orleans is presented by the Arts Council, in partnership with the Louisiana Crafts Guild. Taking place in Palmer Park, each monthly market features between 80 to 130 local artists. The artwork is affordable and handmade, ranging from paintings, photography, printmaking, ceramics, glasswork, and jewelry to wood, handmade clothing, soap, and other items only to be found here.
While guests are browsing the artwork, they can take a break and check out live music by Louisiana musicians and snack on delicious food made by local vendors. This lively market goes on between 10am – 4pm, so there's a full day to enjoy the festivities.
The next market event takes place on August 29. Arts Market New Orleans is actively seeking new artists and creative vendors, food and beverage vendors, non-profit partners, and local musicians. If you're interested, learn more on how to apply here: www.artsneworleans.org/event/arts-market-of-new-orleans/exhibit.
Arts Market New Orleans
August 29, 2020: 10am – 4pm
Palmer Park, New Orleans, LA
www.artsneworleans.org/event/arts-market-of-new-orleans