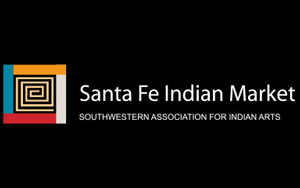 The Annual Santa Fe Indian Market is going virtual this year! From August 1-31, 2020, there will be free content offered online including panel discussions, fashion, artist studio tours and demonstrations, and more. Guests can enjoy different events and shop around the different artists all from the comfort of their homes.
At the Santa Fe Indian Market, viewers will be able to see fashion content every day from August 1-15 with a finale show on August 16, artist interviews, Native American clothing contest, tours and dances from Santa Fe galleries, virtual "booth hopping" from August 15 until the end of the month, and so much more. There will also be Marquee events, with certain levels of membership required to access, all during the month.
For the past 98 years, Santa Fe Indian Market has brought together the most gifted Native American artists from the U.S. with millions of visitors and collectors from around the world. The extended weekend of beauty and celebration ranks as the world's largest and most highly acclaimed Native American arts show and as New Mexico's largest attended annual weekend event.
Santa Fe Indian Market is widely known as the place where Native American art and culture meets the world. As a primary vehicle for showcasing Native American arts, Indian Market also serves as a principal means for advancing the careers of many of today's noted American Indian artists.
Santa Fe Indian Market
August 1-31, 2020
Tel.: 505-983-5220
Web.: swaia.org