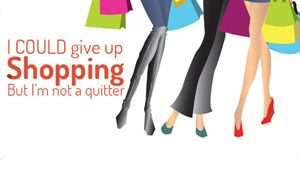 Bring all of your ghosts and goblins in costume and have a safe and fun night of Trick or Treating at Mesa Market Place Swap Meet. On Saturday October 26th from 10am to 2pm, guests can Trick or Treat from 1,600 booths and participate in fun activities for free! 
Starting at the Food Court, attendees can pick up their free Trick or Treating bags from Row B and then head over to all of the booths giving out candy. On top of all the candy, there will be plenty of contests, surprises and treats throughout the day including face painters, balloon artists and other kids activities. Safe haven Trick or Treating for the whole family!
Merchants can also join in on the festivities by offering up candy, treats and toys. "We have 900 merchants stocking 1,600 shop spaces! I think this is the biggest daylight 'Trick or Treat' event in the state of Arizona," Joan Wells, Market Place event organizer, said. 
As with all of Mesa Market Place's free events, guests who come early can get a discounted breakfast featuring two eggs, toast and hash browns. The early bird breakfast is from 7am to 8am and costs $2 per person. From 8am to 10am, the breakfast costs $2.50 per person. Each breakfast coupon can be found on the market's website at https://mesamarket.com/coupons/. 
Mesa Market Place Swap Meet is open Fridays, Saturdays and Sundays from 7am to 4pm. With free parking, admission and entertainment, families can enjoy an early Halloween this year with way more than just candy. 
Mesa Market Place Swap Meet
Saturday, October. 26th: 10:00am – 2:00pm
10550 E. Baseline Rd.
Mesa, AZ 85209
Telephone: 480-380-5572
Website: mesamarket.com