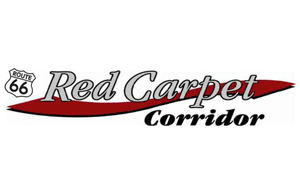 Rescheduled from last year due to COVID-19, the 14th Annual Illinois Route 66 Red Carpet Corridor Festival is now back, bigger and better than before. A one-day flea market and craft show is planned for Sunday, May 1 in the downtown antique district during the Red Carpet Corridor festivities. The hours will be from 9am – 4pm, and there will be a variety of activities taking place downtown, drawing a steady stream of consumers.
It is all about family fun on the most famous road in America — Route 66. Sponsored by the 13 communities which make up the 90-mile linear museum from Joliet to Towanda, the annual festival invites everyone to experience the good life in the slow lane. The Red Carpet Corridor Festival is part of the Illinois Route 66 event that attracts Route 66 enthusiasts from all over Illinois.
Each community will produce its own events. From full-blown festivals to antique and craft sales, art sales, car and motorcycle shows, live entertainment, and plenty of yard, garage, and sidewalk sales along the way, shoppers are sure to discover something unique. If you are interested in becoming a vendor at the Red Carpet Corridor Flea Market & Craft Show, contact Brenda Cherveny at brenniej@aol.com.
Red Carpet Corridor Flea Market & Craft Show
Water Street, Wilmington, IL 60481
www.ilroute66redcarpetcorridor.com