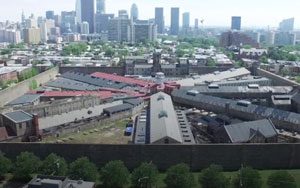 Join Phila Flea Markets at Surrounding Eastern State Penitentiary on Saturday, September 7th from 8am to 5pm. Vendors from the Philadelphia tri-state area will feature an array of vintage merchandise including antique furniture, collectibles, vintage jewelry and clothing, artwork, glassware, pottery, primitives and much more. Vendor spaces are sold out for the event, so it'll be a full house!
Phila Flea Markets, or Philly Flea as they're more widely known, organize the largest outdoor vintage flea markets that travel through center city Philadelphia as well as the main line, April through November. They have indoor markets on select Saturdays, November through March, at Penns Landing Caterers in South Philly along with outdoor markets every Sunday, April through November, at The Roosevelt Mall.
All Phila Flea markets are handicap accessible and they also have a 24-hour info line if inclement weather is predicted on the market date. You can call 215-625-3532 or stay up-to-date on their Facebook page: Phila Flea Markets. The markets always have multiple events going on every month, so check out their market schedule to see what's happening next.
Surrounding Eastern State Penitentiary Market
Saturday, September 7th: 8am-5pm
2201 Fairmount Ave.
Philadelphia, PA 19130
www.PhilaFleaMarkets.org