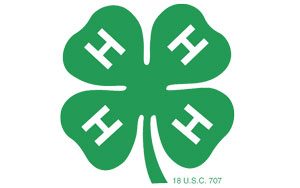 Filled with carnival rides, family fun activities, and shopping, this summer fair is a great way for families to get out of the house and enjoy some time in the sun. The 2020 Floyd County Fair will be held on June 10-13 at the Floyd County 4-H Fairgrounds. This is the county's biggest event every year!
The fair is being hosted by Indiana 4-H, who  serves the youth of the state by providing a strong educational development program by working closely with Purdue University. This program delivers hands-on experiences in a variety of settings, such as their annual County Fair.
The 2020 County Fair will boast tons of vendors selling their creations and arts and crafts as well as food vendors offering a variety of delectable eats. There will also be a stage with music playing throughout all three days. Proceeds of the fair will help support Indiana 4-H students throughout the year with scholarships to attend 4-H camp, 4-H academy, and 4-H Rpund-Up.
Floyd County 4-H Fair
June 10-13, 2020
Floyd County 4-H Fairgrounds
2818 Green Valley Road
New Albany IN 47151 USA
Web.: floydcounty4h.org/fair