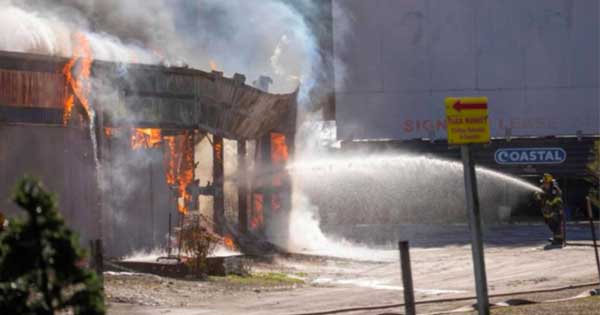 A three-alarm fire broke out at the North Myrtle Beach Flea Market on February 3rd. It took four fire departments nearly two hours to put out the fire, but the blaze destroyed the biggest building at the market. According to Myrtle Beach Online, one person was injured.
The cause of the fire is still unknown and remains under investigation by Horry County Fire and Rescue. Baron Medlock, the manager of the flea market, estimated the cost of the building alone to be $300,000. It is the largest of the 18 buildings that make up the market. Updates on the flea's Facebook page show the remains of the building being torn down, and construction will eventually begin on a new structure.
Vendors in the building experienced extreme loss with all of their belongings. They lost years of collectibles, hours of labor, and thousands of dollars. According to Myrtle Beach Online, Stacy DePinto and her husband, one of the vendors from the destroyed building, sold tools and hardware at the North Myrtle Beach Flea Market for ten years. She estimated a loss of easily tens of thousands of dollars worth of goods in the fire.
ABC15 News reported that flea market customer Suzanne Mahler started an online fundraiser to provide relief to the vendors that were impacted by the fire. As of Friday, February 12, the GoFundMe page has raised $195 of the $10,000 goal.
The North Myrtle Beach Flea Market is still open and operating as usual business hours: 9am – 4pm on Fridays, Saturdays, and Sundays, rain or shine. You can keep up-to-date on the progress of the construction on their Facebook page at www.facebook.com/nmbfleamarket/.