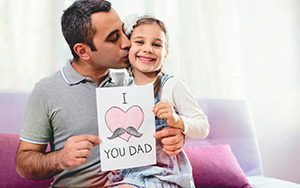 Once a year on Father's Day weekend, the Walnut Antique Show comes to life featuring vendors from all over the country. Shoppers celebrating the day with their loved ones can find all kinds of treasures including toys, furniture, antiques and collectibles, glassware, art and much more. If you have never attended this antique show before, you're in for a real treat.
Brick-and-mortar shops line the streets in the area and continue with the Walnut Antique Show celebration for the 37th year in a row. More than 340 dealers from across the U.S. will set up their booths, restocking daily with newly displayed items. This antique show is the kind where you "find it and buy it."
The antique show's website, http://walnutantiqueshow.com/, has a list of some of the dealers who will be at the event, including participating businesses along the streets including Granary Mall, Antique Furniture Emporium and other malls and shops showing genuine country hospitality. There will also be delicious food and snacks to munch on as you shop.
The Walnut Antique Show will take place on June 14th and 15th with free admission and parking. Show hours are Friday from 8am to 5pm and Saturday from 8am to 5pm. The show recently announced that they will not be open on Father's Day Sundays so their vendors can enjoy the day with their families.
Walnut Antique Show
June 14-15
Iowa, exit 46 on I-80
Website: walnutantiqueshow.com
Tel.: 712-784-3710