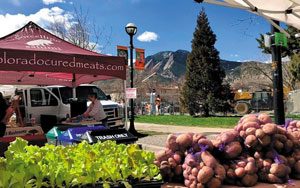 The Boulder County Farmers Markets are officially open for their 2020 season! Running from the first Saturday in April to the Saturday preceding Thanksgiving, this major Colorado attraction is hosting an Artisan Show alongside their Farmers Market to kick off their opening season.
The Boulder County Farmers Markets Artisan Shows are located at two of Colorado's largest and oldest Farmers Markets. This year, there will be seven juried art fairs at each market, one each month from April through October. Each Artisan Show will feature up to 25 local artists.
At the Boulder Market, artists will be located in Central Park on the corner of 13th and Canyon, directly adjacent to the market. The entire length of 13th Street between Arapahoe and Canyon is reserved for farmers, ranchers, food vendors and non-profits.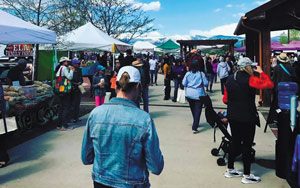 Boulder County Farmers Markets is the brainchild of a group of local farmers who came together with their vision of a local market in the mid-1980's. What started with a few tables of produce loaded off the backs of pickup trucks has evolved into robust destination markets in Boulder, Longmont, Lafayette, Denver and Seeds Cafe located inside the Boulder Public Library. The handful of inspired farmers has expanded to include more than 150 local vendors, hosting the longest market season in the state of Colorado.
Boulder Farmers Market Artisan Show
April 11, 2020: 8am – 2pm
Downtown 13th St.
Boulder, CO 80302
bcfm.org/events/boulder-farmers-market-artisan-show