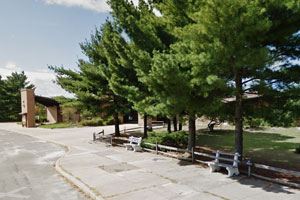 To help support the Indian Mills Historical Society, the organization hosts a bi-annual Atsion Day Flea Market. Due to COVID-19, the last event took place in 2019, but now this year's spring event will be held on May 7 at the Atsion Lake Complex in Burlington County, Shamong, New Jersey. In case of rain, the event will take place on May 8. 
The Indian Mills Historical Society is dedicated to the education, history, and preservation of historical structures and culturally significant aspects of Indian Mills, New Jersey and the surrounding areas. This flea market is just one of their events that helps to bring the community together and show a little history of the city.
Atsian Day is the Indian Mills Historical Society's best attended event, with vendors selling everything from jewelry to household goods to seasonal plants. Held twice a year on the first Saturday in May and October between 9:00am and 3:30pm, all types of vendors are welcome to sell their wares. Just be sure to arrive between 6:30am and 8:30am to set up your area, and upon arrival, you will be directed to a space where you can set up work directly from your vehicle. Each space is $25, or $40 for a double space. Please bring your own tables, chairs, displays, and anything else you need to set up your selling area. 
Anyone who is interested in taking part in this event can contact Neil Wilkinson at neilrlw@comcast.net to get more information and secure a spot. Admission and parking are free for guests.
Atsion Day at Indian Mills Historical Society
Saturday, May 7, 2022: 9am – 3:30pm
www.imhs2019.com