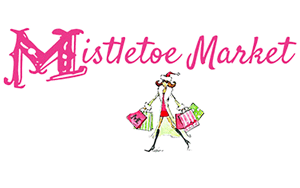 Christmas is not cancelled and neither is Mistletoe Market Annual Shopping Extravaganza! The market is still marching forward in preparation for another great shopping year and are currently putting in place all of the proper guidelines required by the government and extra cleaning prep for everyone's safety.
Taking place on November 7-8, 2020, the Mistletoe Market Annual Shopping Extravaganza of Baton Rouge will have tons of shopping bargains, good eats, and giveaways. What started as just ten women wanting to sell their products at a women's Christmas tea, 25 years later, these small businesses nestled themselves in the Belle of Baton Rouge and formed the Mistletoe Market into what it is today.
General admission for the Mistle Market Annual Shopping Extravaganza is $6, and a portion of the proceeds will benefit children in need. Free parking is just a short walking distance away, and handicap parking is located around the Lamar Dixon Expo Center, where the market will be held. The first 1,000 shoppers each day will receive a free "goodies bag" filled with coupons, vendor information, and free product samples. At the door, guests should be ready to enter their name and email address for a $500 Gift Certificate from St. Michel Day Spa.
Mistletoe Market is also offering attendees an exclusive shopping experience at the "Mistletoe in the Morning VIP Shopping Experience." Purchase a VIP Shopping Pass and receive discounts, FREE premier parking, sweets and treats, surprises, and fun in a relaxed, comfortable shopping atmosphere. If the Mistletoe Market is unable to open due to government guidelines, all pre-purchased tickets and booth rentals will be moved to 2021. No money will be lost.
Mistletoe Market Annual Shopping Extravaganza
November 7: 9am – 6pm
November 8: 10am – 5pm
Lamar Dixon Expo Center
9039 S. St. Landry Ave., Gonzales, LA 70737
Web. mistletoemarketbr.com