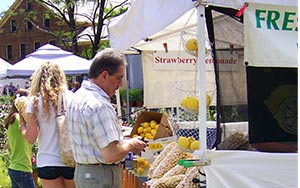 Come and celebrate local and regional artists at the Shaker Heritage Holiday Market! Taking place Tuesdays through Sunday from October 13 to December 19, this traditional fair promotes the holiday spirit with regional artisans selling handmade pottery, jewelry, fiber, artisan foods, and so much more. It is a great place to find unique gifts for loved ones while also helping to support local businesses this season.
The Shaker Holiday Market is hosted by the Shaker Heritage Society, which is a museum that focuses on education and historic preservation. They offer a wide variety of educational programs including those for New York State Learning Standards, for senior citizens, outreach programs, lectures, craft workshops, and guided tours. The Society's annual craft fairs in July, September, and Christmas have become a community tradition that supports local artisans while also providing opportunities to learn more about Shaker heritage and the Watervliet site.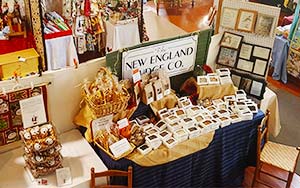 Vendor spots are already filled for this year, but be sure to check their website for updates on next year's events. They accept all artisans who design and create their own products, and the vendor application can be found right on their website at www.home.shakerheritage.org/crafts-fair.
Shaker Holiday Market
October 13 – December 19
Tuesdays through Sundays from 11am – 5pm
25 Meeting House Road, Albany, NY 12211
Tel.: 518-456-7890