The holidays are one of the most exciting times of the year, bringing joy and love to every home. Not only are there amazing shopping opportunities, there are also plenty of events and fun happenings to bring the whole family together. Instead of parents having to drag their kids around a packed shopping mall, it's much more fun and exciting to bring them to a flea market where the kids can stay occupied with different activities and crafts while the parents get some of their holiday shopping done. Here are some of the Merchandiser Group's favorite holiday market events that create a welcoming atmosphere to sell your wares: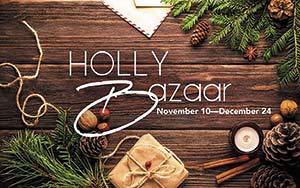 Holly Bazaar in Johnstown, PA. This fun-filled market will take place at the Community Arts Center of Cambria County, which reaches out to a community of 250,000 people, as well as thousands of tourists each year from around the world. From November 10th – December 24th, you will find all different kinds of hand-crafted treasures at this festival. Now in its 48th year, the Holly Bazaar will offer different little events in the duration of the market including a Basket Bonanza which consists of baskets curated by different community members and local businesses, a Holiday Gift Raffle which allows attendees a chance to win special holiday products curated by community members and local businesses, Festival of the Trees which include hand-crafted Christmas trees from local artists, and more! For more information, visit their website at www.caccc.org/holly-bazaar.

Texas Christkindl Market in Arlington, TX. This family-friendly German-inspired market is one of the state's most popular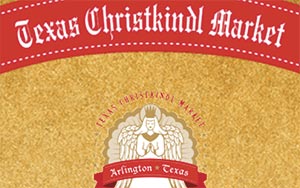 Christmas markets. This event is nestled next to Globe Life Park and will feature holiday gifts, decorations, and other traditional festive goods, as well as an array of live entertainment. From November 23rd – December 23rd, visitors can shop all things handcrafted gifts, authentic German gifts and collectibles, and kids can have their picture taken with Santa himself. The market also claims to be the only place in the southwest where people can find exclusive Käthe Wohlfahrt Christmas decorations and designs from the renowned Rothenburg ob der Tauber Christmas Village in Germany. Join in on the holiday spirit! Opening hours are Monday – Friday from noon – 8pm, Saturday from 10am – 10pm, and Sunday from noon – 7pm. For more information, visit their website at www.txchristkindlmarket.com.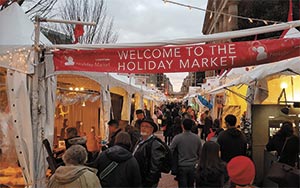 Downtown Holiday Market in Washington, D.C. Consistently ranked among America's Best Holiday Markets, this fun-filled event takes place on Washington's F Street between 7th and 9th streets. It will feature a rotating selection of exhibitors and artisans offering fine arts, crafts, jewelry, pottery, clothing, and specialty food items. Starting from November 23rd –
December 23rd, anyone can visit the market to have a little fun and check items off their loved ones' holiday wish lists. Opening hours are
from noon until 8pm daily. For more information,
visit their website at www.downtownholidaymarket.com.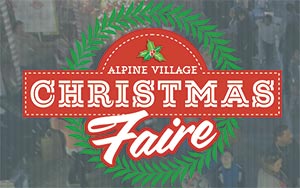 4th Annual Alpine Village Christmas Faire in Torrance, CA. This market offers an authentic flavor of Germany in the heart of California thanks to its homemade Gluhwein and other traditional European treats. Starting on December 9th – 10th from 9am – 7pm both days, vendors and families are welcome to come and enjoy the festive atmosphere and its high quality offerings which include live music and faux snowfall in front of the market, a fun five-minute train ride around the village, face painting, the chance to get a photo with Santa, and specialty holiday gift items from vendors. For more information, visit their website at alpinevillagecenter.com/holidays/.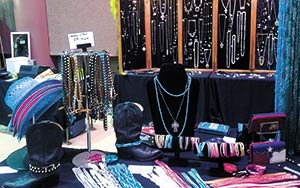 Annual Arts, Crafts, and Gift Show in Bossier City, LA. Shop 'till you drop at the Annual Mistletoe & More Show on December 15th and 16th. This family-fun event will not only have tons of holiday gift shopping available with the latest trends and toys, but the Grinch and Mickey and Minnie will be attending and say hello to the kids. Some of the featured products from vendors include handmade items, delicious and unique holiday foods, fashion accessories, soaps, and more. New vendors are always welcome. For more information, visit their website at www.shoptiludropla.com.