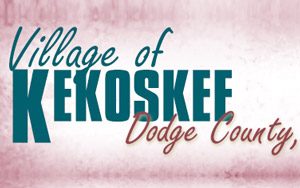 The Annual Kekoskee Flea to the Park event is back for the second year in a row! Looking to enjoy a day out with a burger and some refreshments on the beautiful banks of the Rock River? Or maybe you're looking to add some new treasures to your collection. Whatever the reason may be, this flea market is filled with a whole lot of shopping and a whole lot of fun for everyone.
Hosted by the Kekoskee Village Board, this annual event is taking place on July 11th in the Valley Street Park in Kekoskee, Wisconsin from 9am – 3pm. There will be a flea market, a green market, a craft fair, a vendor showcasing, a classic car show, a 3.8 mile Fun Run/Walk, and food from the Brat and Burger Fry.
The Classic Cars on exhibit will start at 10am and end at 2pm. The Fun Run/Walk starts at 9:30am at the park entrance and there is no fee to enter. Just arrive and sign-in to participate.
Kekoskee's second annual community event invites everyone to join in at the park by the Rock River to either enjoy the day or to sell your wares. New items, old items, used items, fruits, vegetables, flowers, and everything in between is accepted. There is no fee to sell, and you can bring your own table and canopy if you wish.
For more information or to register to sell your products, visit www.kekoskee.com, email kekoskeedeputy@gmail.com, or call 920-387-4251. If you want to stay socially distant but still sell items, you can try Kekoskee's Virtual Flea Market. Simply post a hard copy of your items for sale on a board at the event and/or email kekoskeedeputy@gmail.com to have the merchandise listed to their website. Please make sure to include contact information in your listings.
2nd Annual Kekoskee Flea to the Park Flea Market
July 11, 2020, 9am – 3pm
51 Valley Street, Kekoskee, WI